Safe Route | Covid19
This tour has the appropriate measures to protect your safety and that of your family, the excursions will be in small groups, do not forget to follow the instructions of the staff during the excursion.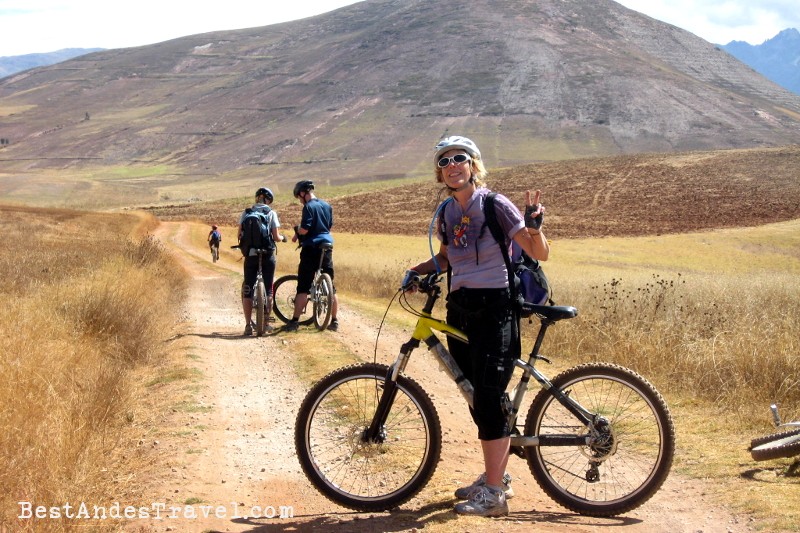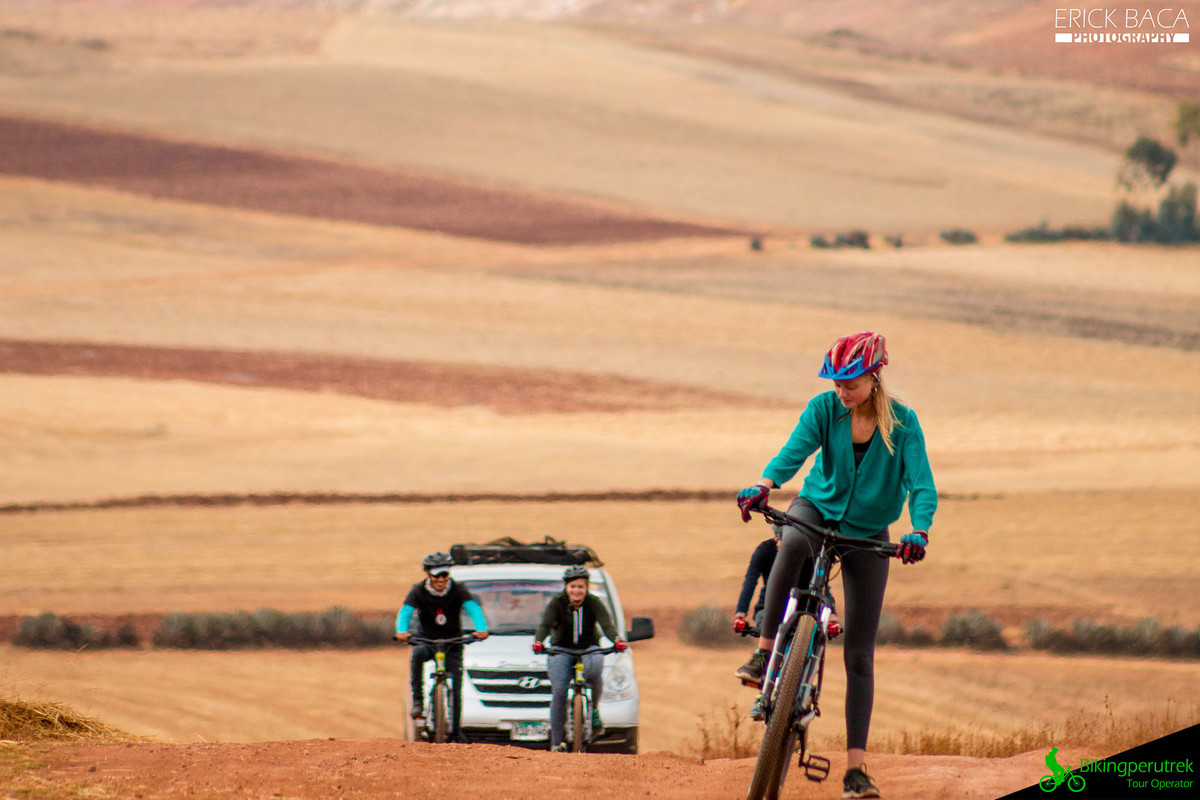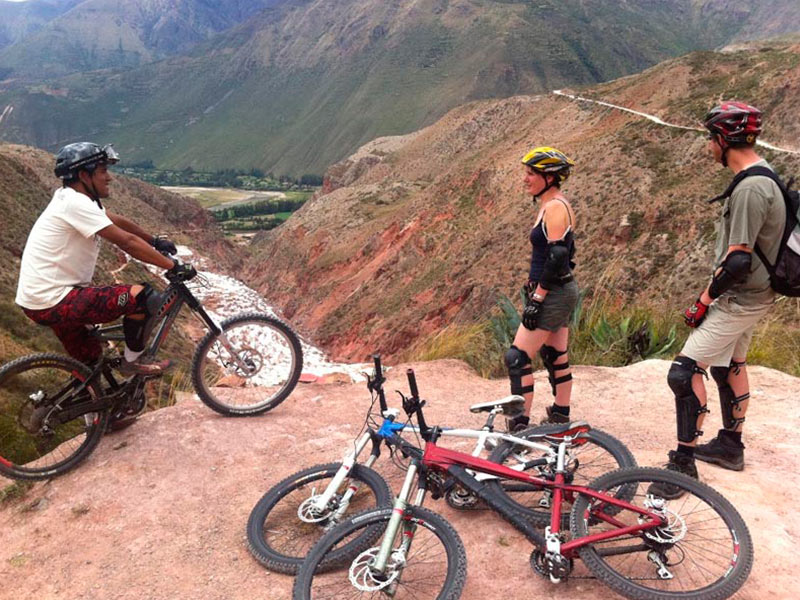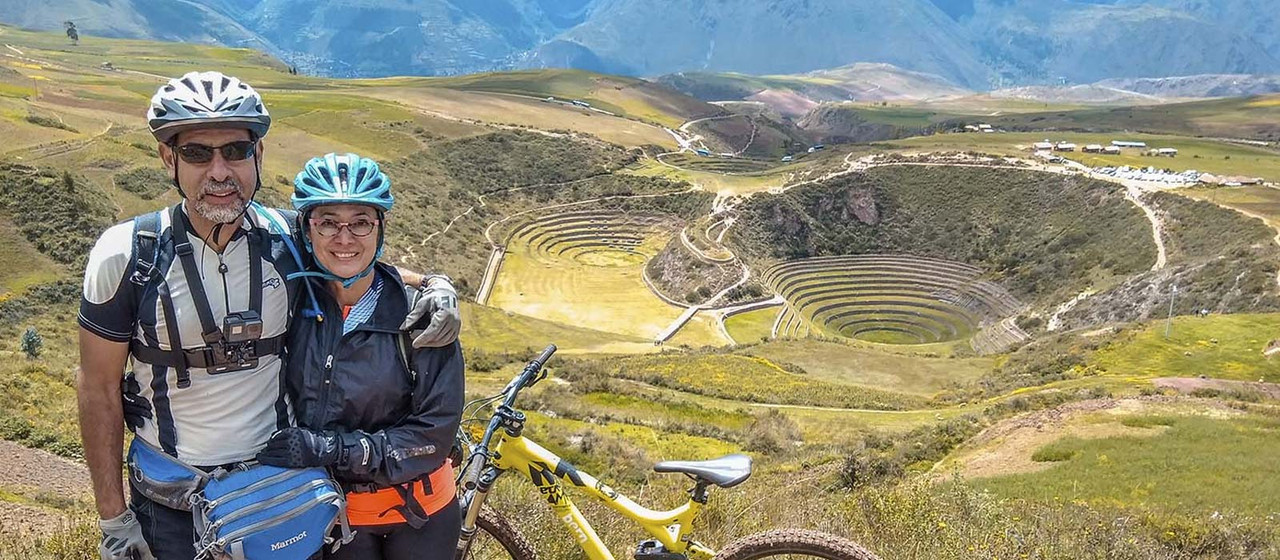 Biking Maras Moray
+51 930703646
Secure purchase
Pay secure here
Best guaranteed price
Organized in Ensglish, Español
Age range from 14 a 50
Immediate confirmation
Duration 1 Day(s)
From
USD 40.00

/FOR PERSON
Available
Biking Maras Moray
On this fantastic day trip you will have the opportunity to explore the fascinating landscapes of the archaeological center of Moray and the amazing salt mines of the town of Maras, all this and more on a safe bike that will turn this trip into an adventure.
Itinerary
Day 1 Cusco - Cruspata - Moray - Salineras - Cusco

Cruspata Cycling

We will start by picking you up from your hotel in Cusco with our tourist transport for a 40 minute trip to the Cruspata Village. Here the guide will give us some instructions on how to use the bikes and then we will have the opportunity to practice for 15 or 20 minutes and then finally start our adventure.

Agriculture Moray

After the visit to the salt mines, we will continue the journey with the bicycles to the archaeological center of Moray, where the guide will explain to us about the place, about how there the inhabitants used to experiment with the agricultural cultures due to the climatic variations.

Salt mines

Then we will visit the salt mines of Maras, 50 minutes from Cusco. We will have 1 hour in which the guide will explain to us the process of extraction of the salt and be able to take beautiful pictures of the panorama. In the place you will be able to buy pure and processed chocolates with the salt of Maras. Once our visit is over, we will board our bicycles for our transportation to Cusco at approximately 1.00 pm.
Included
Protective equipment (helmet, knee brace, body and gloves)

Bilingual guided tour:

Guided visit to the archeological centers (la salineras and moray)

Transfer by regular bus from Cusco to Cruspata

Transfer of Cruspata to the center of Cusco
Not included
Feeding:
Feeding:
Similar Destinations