Safe Route | Covid19
This tour has the appropriate measures to protect your safety and that of your family, the excursions will be in small groups, do not forget to follow the instructions of the staff during the excursion.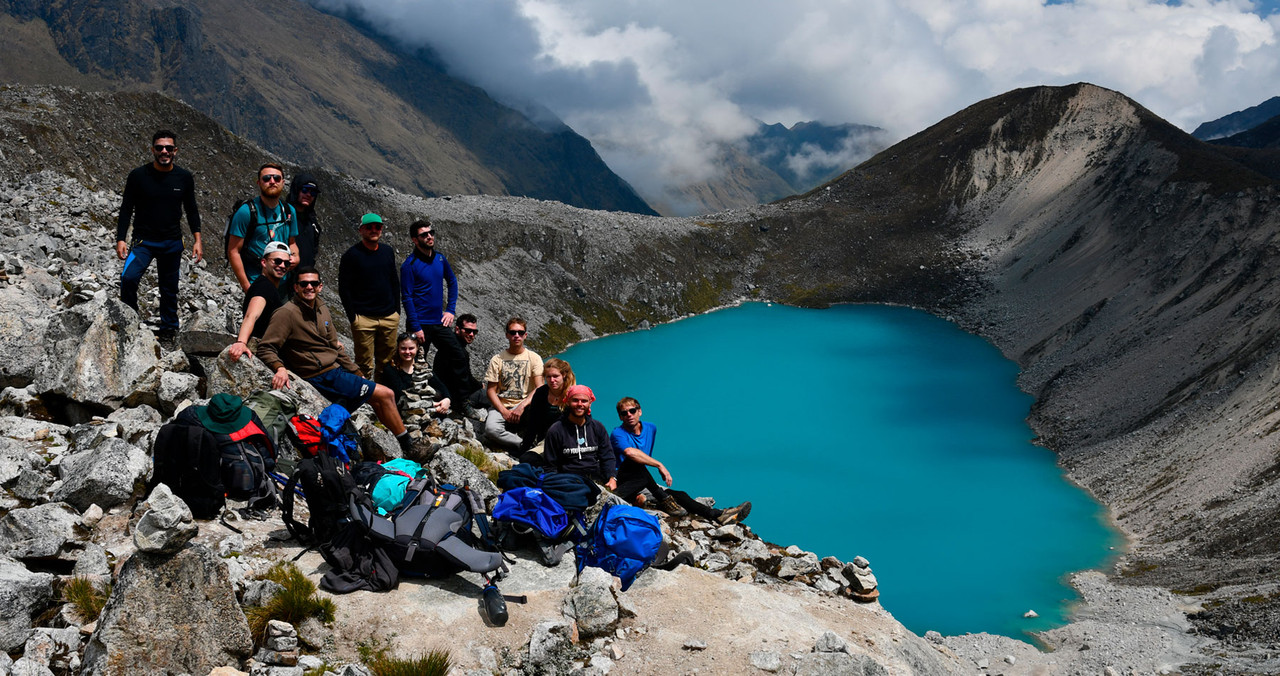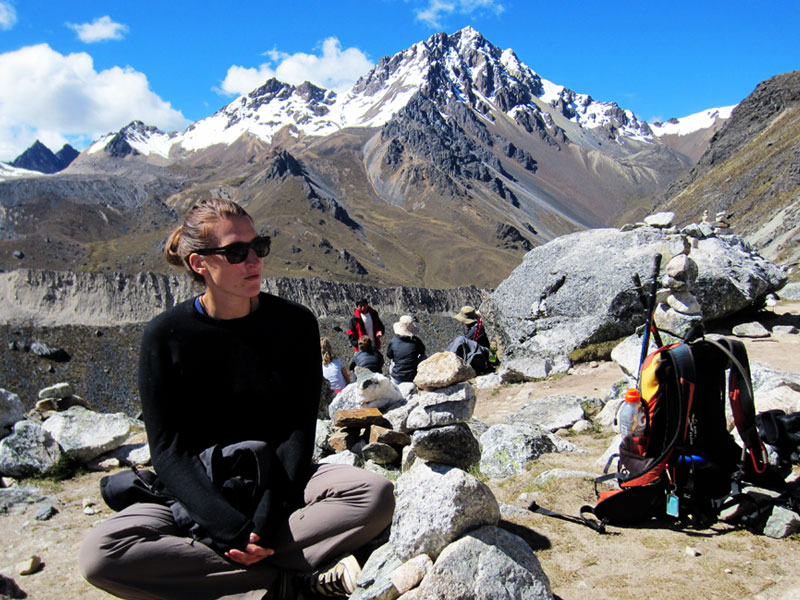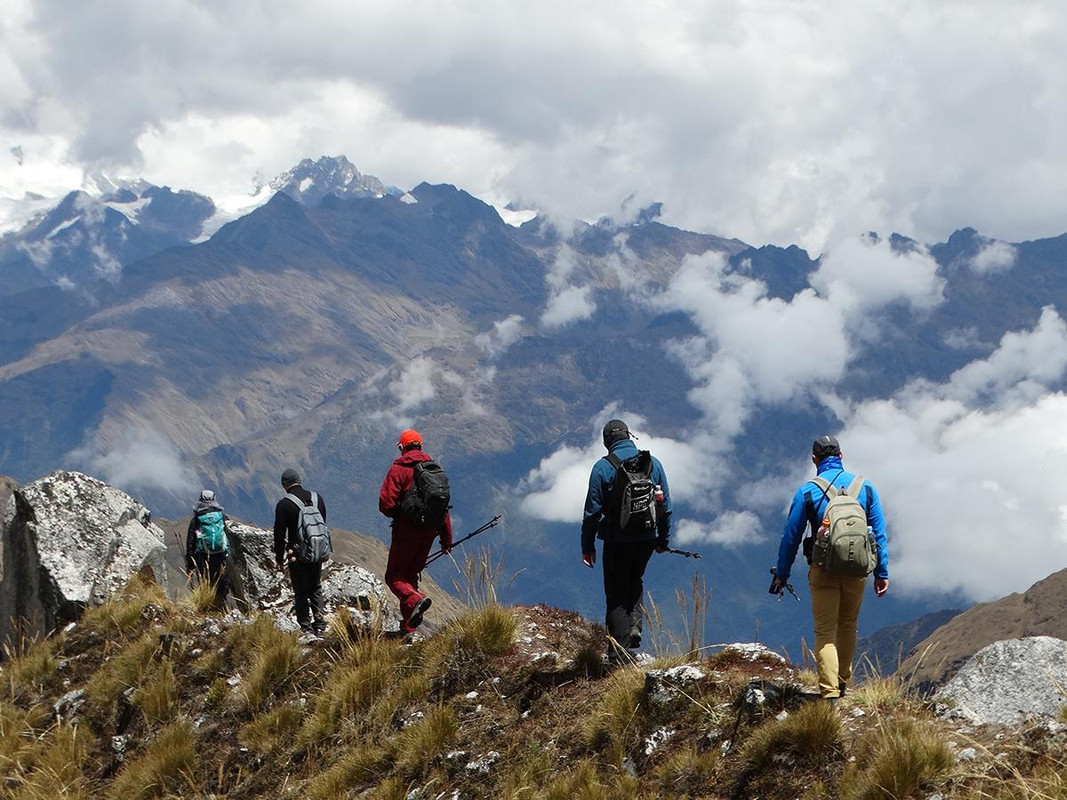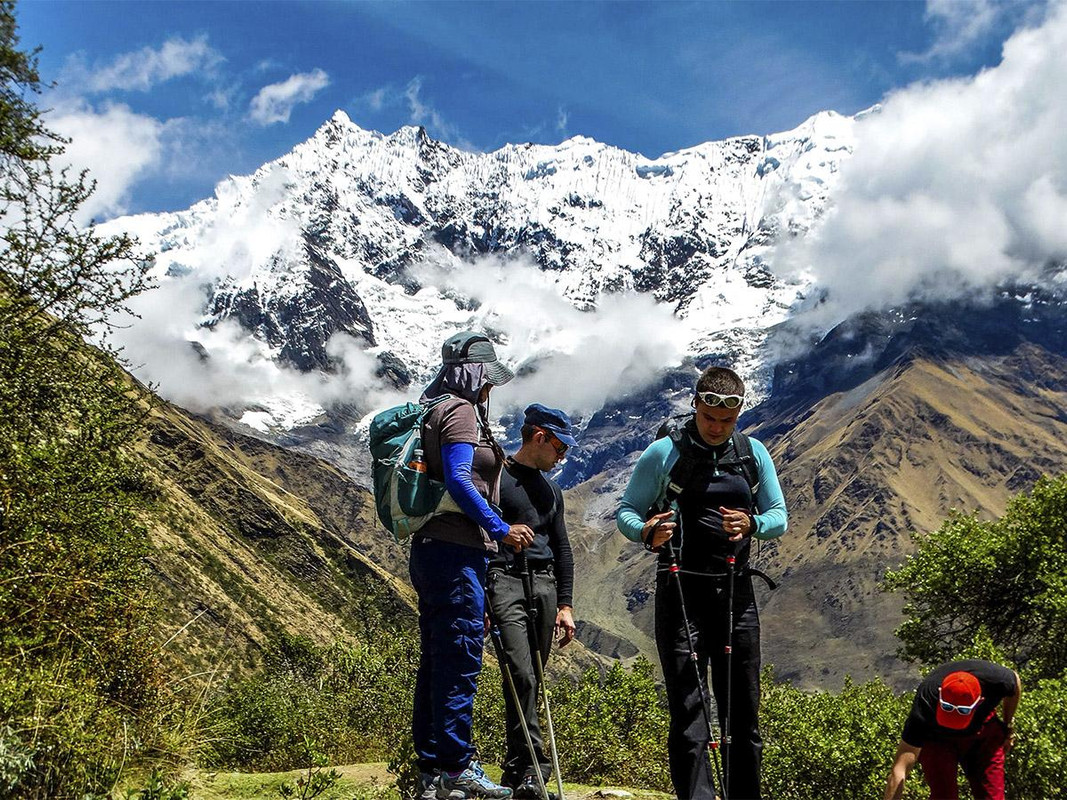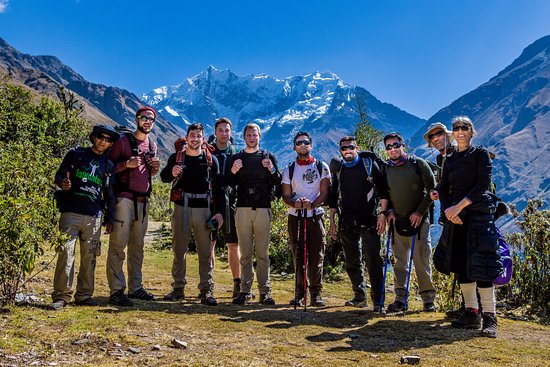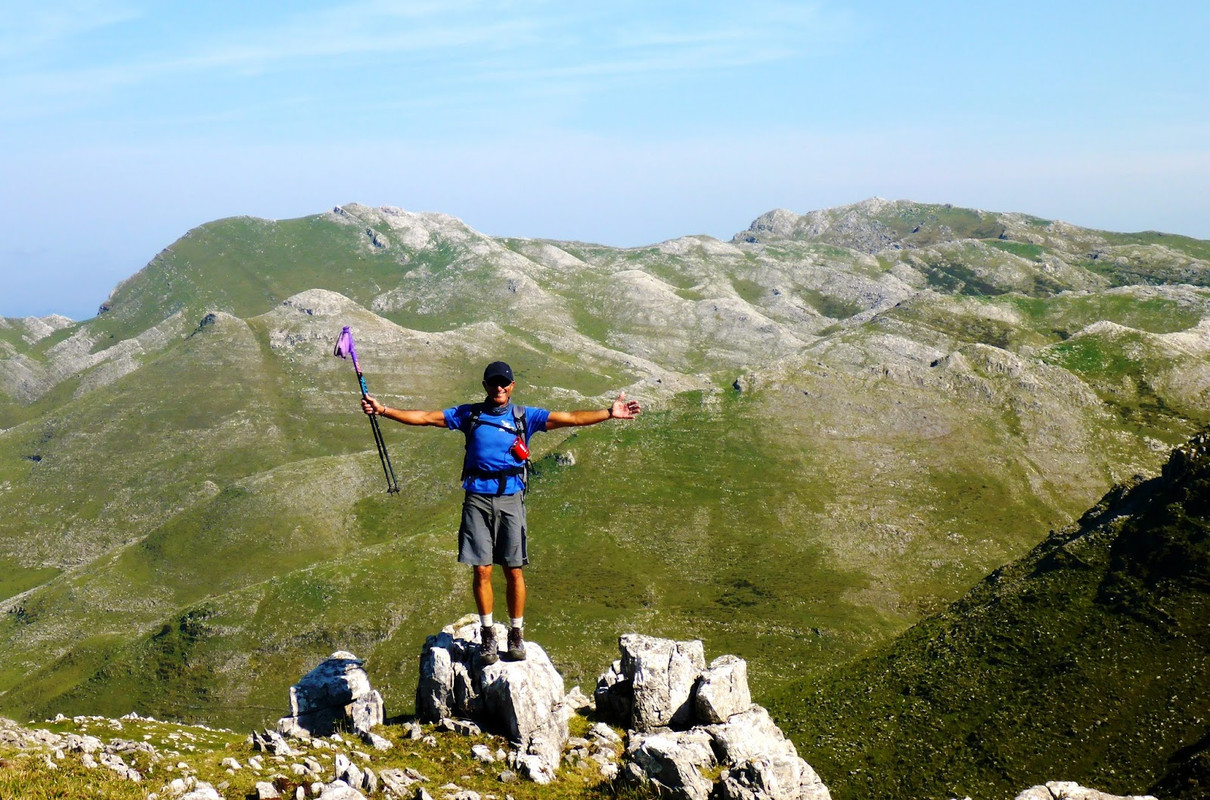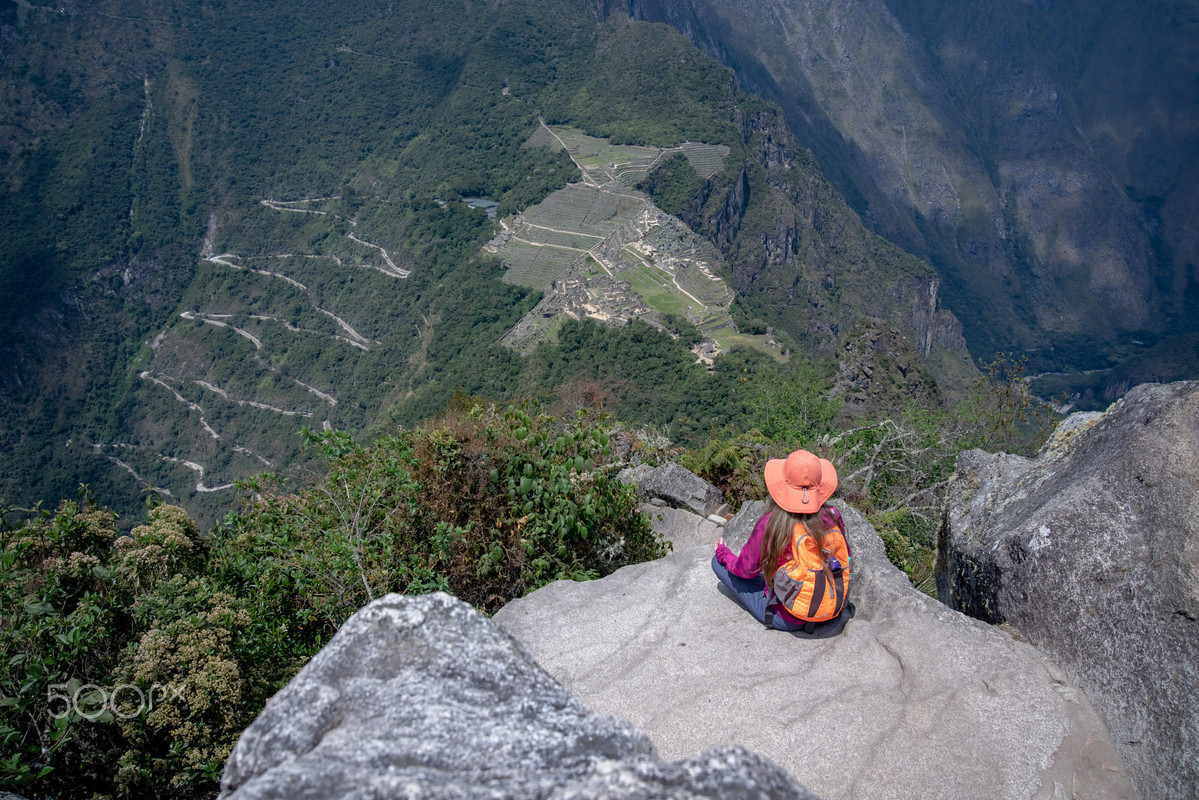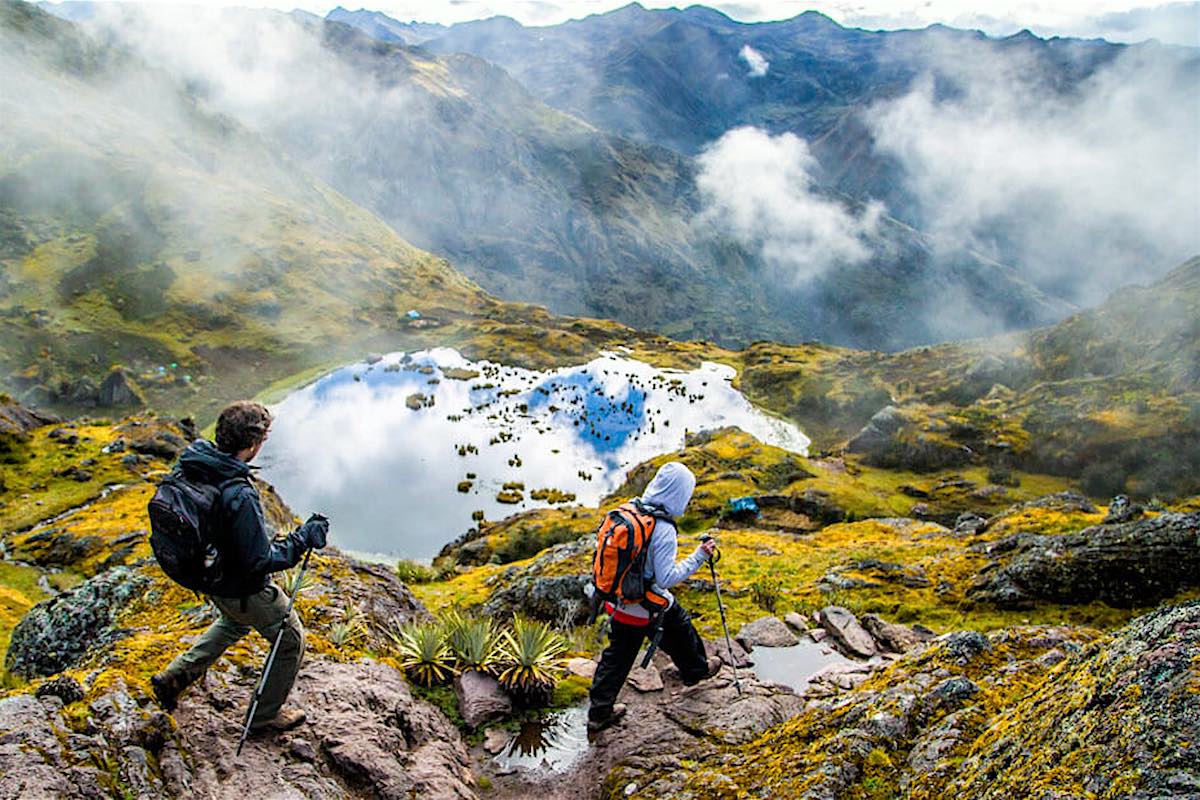 Salkantay Trek 5 days
+51 930703646
Secure purchase
Pay secure here
Best guaranteed price
Organized in Ensglish, Español
Age range from 14 a 50
Immediate confirmation
Duration 5 Day(s)
From
USD 330.00

/FOR PERSON
Available
Salkantay Trek 5 days
The Classic Salkantay Trek 5 Days (Salkantay trek to Machu Picchu) named one of the 25 best treks in the world by National Geographic. The Salkantay Tour to Machu Picchu is an alternative to the Inca Trail and, in the opinion of most, is the best alternative route (and perhaps even better!). This magnificent trail is perfect for adventurers who wish to personally integrate themselves into the changing ecosystems from one day to the next. 
Itinerary
Day 1 Cuzco - Mollepata - Soraypampa

Mollepata towards Salkantay 

The Salkantay Trek begins in Cusco. Transportation will come to your respective lodgings. Then we will go to Mollepata, on a 3 hour journey, where we will have breakfast (not included).

 

We will have time to buy the last items and then the transport will take us to Challacancha, from where we will start the trek. We will walk the trail, observing the first landscapes with mountains and valleys. After 3 hours of trekking, we will arrive at the first camp, Soraypampa, at 3900 Mm. to recover energy.

(16 km on foot, 6 hours).

Visit to Laguna Humantay

At sunset we will ascend to the Humantay lagoon, 1 hour and a half from the camp. In the background you can see the glacier of the same name, then we will return to our camp where we will enjoy dinner, where we will share and receive instructions from the guide for the next day, before sleeping in our tents.

 

Altitude of Laguna Humantay : 4.100 m.a.s.l.

Day 2 Soraypampa - Soyrococha – Huayracmachay – Colpapampa

Abra Salkantay

We will begin the ascent through the mountains, seeing the difference in the landscape from the day before.

 

Our next destination will be Abra Salkantay, at 4650 mnm, for lunch. 

As we recover our energy, we will start to descend, going from a cold and mountainous landscape to a warm and wild one, until we reach Chaullay camp (2900 m of altitude)

Day 3 Colpapampa – Playa Sahuayaco – Santa Teresa - Cocalmayo

Salkantay to Sahuayaco Beach

The next day after breakfast we'll start walking. On the route we will see different plantations, among them quinoa and pomegranate. The guide will give us explanations about some flowers and their importance in the Andean culture. After 5 hours of walking, we will arrive at the beach of Sahuayaco.

Thermal Baths of Cocalmayo

We follow the route by bus to Santa Teresa, where we stay our third night. In the afternoon we can go to the thermal baths of Cocalmayo, complex with 3 pools of different temperatures, and recover the muscles from the walk of the previous days.

Day 4 Santa Teresa - Hidroeléctrica – Aguas Calientes

Zip Line Santa Teresa

After a sunrise in the Inca jungle, (If you booked Tyrolese you will be taken to the starting point of this activity)

 

If you don't participate in the zip line, we will continue the walk for 3 hours to the Hidroelectrica plant

Day 5 Aguas Calientes – Machu Picchu – Cusco

Visit Machu Picchu

At 4:00 a.m. where we will receive a small box lunch, to go to the Inca citadel of Machu Picchu, the walk will last an hour and a half (if you feel tired you can skip the walk and take the bus). We will enter the Inca citadel of Machu Picchu and enjoy a guided tour of the main ruins of Machu Picchu for about two hours.

 

At the end you will have time to visit Machu Picchu individually or climb the mountains (Machu Picchu or Huayna Picchu) if you have made a reservation.

Bus tickets to Machu Picchu can be bought in the village of Aguas Calientes or can be purchased in advance with us

Machu Picchu Cusco

After the visit we will return to the town of Aguas Calientes. 

In the town of Aguas Calientes . Once you are on the train, you will arrive at the Ollantaytambo station, where our staff will be waiting for you to return to Cusco, leaving the travelers near their hotel.

A very important note to keep in mind is that you must be at the station half an hour before your train departs
Included
Pick up at the hotel / hostal.

Bus transportation.

Professional guide

All meals

Entrance to Machu Picchu.

Train ticket from Aguas Calientes to Ollantaytambo.

First aid

5 Kilos per person

2 Nights in camp 1 Night in hostel

Entrance to Salkantay Mountain

Entrance to Salkantay Mountain
Not included
Bus up to Machupicchu

( USD 12,00 )( Available As extra).

Breakfast on the first day.
Lunch on the last day.
Aperitifs and garnishes.
Water in bottles.
Sleeping bag
Santa Teresa Thermal Waters

( USD 10.00) ( Available As extra).

Sleeping Bag

( USD 20.00) ( Available As extra).

Machu Picchu Mountain

( USD 20.00) ( Available As extra).

Cocalmayo Hot Spring

( USD 10.00) ( Available As extra).

Train From Hydro Electric to Aguas Calientes

( USD 40.00) ( Available As extra).

Fist Class Train To Ollantaytambo

( USD 30.00) ( Available As extra).
Similar Destinations